Sometimes you're plain old alarm clock just isn't good enough. You need a drastic change in the external environment to shake you out of your deep slumber.
And this is just what the Bluetooth Smart Alarm does best!
The project consists of 3 modules and an Android application (made using MIT App Inventor 2).
How to use it:
Before going to bed, the user sets a wake-up time in the app. (The app will continue running in the background until removed from the list of background programs.)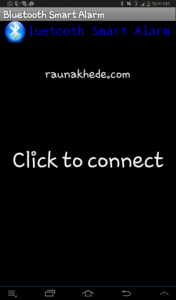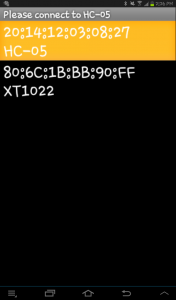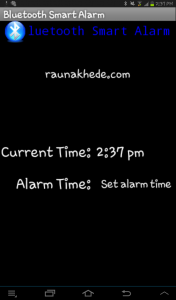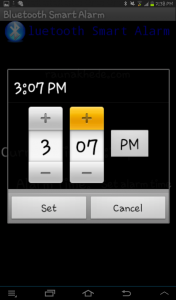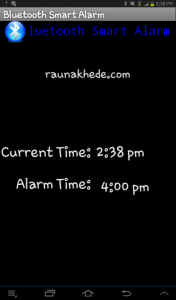 At this point, the fan in the room is on and the lights are off.
When the alarm rings (in this case, a song), the fan will go off and the room's lights will be turned on.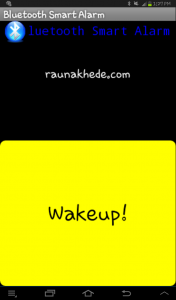 The user then has to switch off the alarm by clicking on a 'Wakeup!' button. This will also turn off the lights and the fan. Why the fan too? So that you feel hot and sweaty and don't go back to sleep!
How it works:
I ] Components used in BT Smart Alarm Mod 1:
Relays rated at 250VAC, 5A with trigger 12VDC, 10A  – I used the JQC-3F(T73)DC12V
2 pin PCB block screw terminals (2 nos.)
A small perfboard or veroboard
II ] Components used in BT Smart Alarm Mod 2:
Arduino Nano v3.0
2A Dual Motor driver module with PWM control (Any L298 based motor driver will do)
2 Heat-sinks (small)
Barrel jack for 12v DC adaptor
Female header pins
Male to female jumper wires
2 pin PCB block screw terminals (4 nos.)
HC-05 bluetooth module
III ] Components used BT Smart ALarm Mod 3:
12v DC adaptor which can provide upto 400mAh
IV ] Internal working:
Initially, the Arduino Nano turns off the lights and turns on the fan. When the user sets a wakeup time, the Android app stores the value and keeps checking it with another value containing the phone's internal time. When the two values match, the app plays a song and sends a command to HC-05, which is connected to the Arduino. The Arduino then sends four individual signals to four separate relays. These relays control the lights and fan.